Should Parents Be Superheroes, Always Protect Their Children?


Comment

Wednesday, 17 April 2013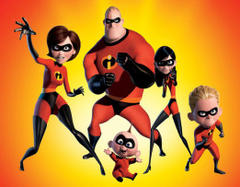 Patch Los Gatos, CA --

We sat in the sun and shared French fries and a Coke and took pictures, and our daughters practiced their cart-offs and back handsprings in the Queen Wilhemina tulip garden.

Then we motored deeper into Golden Gate Park, to a big green field that our younger one was longing to romp through. We played...
You Might Like
Other recent news in US
Twitter
Comments
comments powered by