Centreville High No. 18 on DC-Area Challenge Index


Comment

Wednesday, 17 April 2013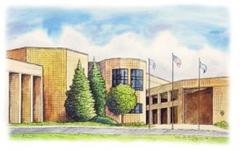 Patch Centreville, VA --

Centreville High School climbed back up among other Fairfax County schools on the 2013 Washington Post Challenge Index of Washington area schools.

Centreville ranked 18th among D.C. area high schools this year, compared to its No. 41 spot last year. Westfield High School ranked no. 54, falling from...
You Might Like
Other recent news in US
Twitter
Comments
comments powered by