Popular Store in The Galleria is Closing


Comment

Tuesday, 30 April 2013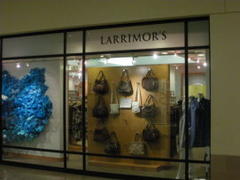 Patch Chartiers Valley, PA --

Larrimor's at The Galleria of Mt. Lebanon will be closing at the end of May, according to the Pittsburgh Business Times.

The clothing store has been open in Mt. Lebanon for about 20 years.

The president told the newspaper that, "We want to return to our roots ... We never intended to be a...
You Might Like
Other recent news in US
Twitter
Comments
comments powered by