Laurel Man Killed in Head-On Collision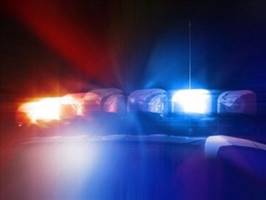 Patch Savage-Guilford, MD -- A Laurel man was killed and the driver of a second car was seriously injured Wednesday in a head-on crash on Contee Road.
Patch 2 days ago - US
Also reported by •MyNorthwest.com •SignonSanDiego •Dover Express

New York Auto Accident Lawyer David Perecman Weighs in on Fatal Multi-Vehicle Accident Set Off by Plow Truck
New York auto accident lawyer David Perecman comments on a multi-vehicle accident on the New York State Thruway in the Hudson Valley in which a man died. New...
PRWeb 4 days ago - Press Releases

Man accused of fatal Vic crash bailed
An Indian national accused of causing a crash that killed four members of the same family in Victoria has been granted bail.        
Sydney Morning Herald 4 days ago - Australia
Also reported by •USATODAY.com •New Zealand Herald •Patch •SignonSanDiego