Iowa Tapeworm Diet? Woman Eats Parasite to Lose Weight


Saturday, 17 August 2013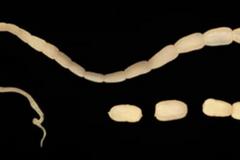 *Iowa tapeworm diet*? An Iowa woman swallowed a tapeworm–considered a dangerous practice–to lose weight, prompting Iowa health officials to warn against the potentially dangerous phenomenon.

"Ingesting tapeworms is extremely risky and can cause a wide range of undesirable side …

The post Iowa Tapeworm Diet? Woman Eats Parasite to Lose Weight appeared first on The Epoch Times.
You Might Like
Other recent news in US
Twitter
Comments
Load Comments