Kingsport man sentenced to 94 years for police chase
KINGSPORT, Tenn. - A Kingsport man who led Scott County deputies and Virginia State Police on a high-speed chase in 2013 was sentenced Thursday. Two Virginia...
CapitalBay 3 days ago - US

Driver arrested by Lincolnshire road cops after high speed...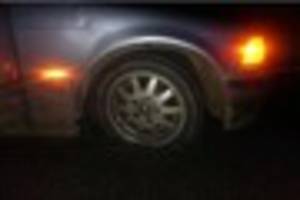 A driver has been arrested after a 15-mile high speed pursuit in Lincolnshire last night. County road cops had to puncture a car's tyres before the chase was...
Lincolnshire Echo 3 days ago - UK