Elton John Warns Lady Gaga is in 'Dangerous Place' and Miley Cyrus About to 'Meltdown'


Tuesday, 17 September 2013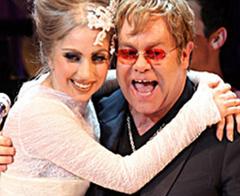 Celebrities
Entertainment
Music
Elton John Lady Gaga

Elton John recently offered his opinions on Lady Gaga and Miley Cyrus.

Lady Gaga is the godmother to his two sons, but John told The Australian that she won't take his calls.

"I'd like to be able to talk to her right now, but I can't get through to her. And...
You Might Like
Other recent news in US
Twitter
Comments
Load Comments