Mob City Premieres Tonight on TNT: 5 Things to Get Excited About
There's a new TV gangster in town. Mob City, the new drama from The Walking Dead's Frank Darabont premieres tonight, and it's got more machine guns, cigarettes,...
E! Online 3 days ago - Entertainment

INTERVIEW: X Factor's Luke Friend loves the Herald Express Lukey-like masks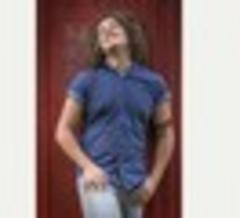 This is South Devon -- X Factor contestant Luke Friend has revealed that he's getting recognised more and more when he's out and about. The South Devon singing...
This is 1 week ago - UK

Mike Tyson: Blacks Must Stop Playing 'Evil' 'Knockout' Game, Act More Respectably
Former professional boxer Mike Tyson, who was one of the most vicious street fighters before he got into boxing, condemned the "knockout" game on Wednesday and...
Breitbart 1 week ago - US