New Principal Appointed for Haddam Killingworth High School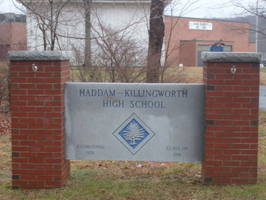 Patch East Haddam-Killingworth, CT -- The Board of Education voted unanimously Tuesday night to appoint Donna Hayward as the next principal of Haddam...
Patch 5 hours ago - US

Why Are They Skeered of the Confederate Flag?
According to FOX News, two Long Island, New York high school students have been suspended from school for displaying a Confederate flag to a school sporting...
Breitbart 1 week ago - US

North Atlanta High principal resigns a second time
North Atlanta High Principal Howard "Gene" Taylor has stepped down... again. After r esigning in September 2013 as principal of the city's $147 million new...
bizjournals 1 week ago - Business
Also reported by •SignonSanDiego