Kris Jenner Posts Sexy Bikini Photo With Kim, Khloe, and Kourtney!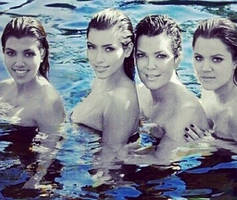 Wow, talk about a sexy summer shoot! Kris Jenner posted a photo of her and her girls all posing in a pool in celebration of the gorgeous weather we're having...
Rumorfix 3 days ago - Celebrities

Kendall Jenner tells Kim Kardashian 'I'm the hot one now', and demands twice as much money as her sisters?
HONESTLY, ten minutes in a Range Rover with Harry Styles and a gal can change. Just ask Kendall Jenner, who transformed from the quiet Kardashian who doesn't...
Sugarscape 1 week ago - Entertainment