PHOTOS: Andrew Boldt, TA Killed in Purdue University Shooting

Tuesday, 21 January 2014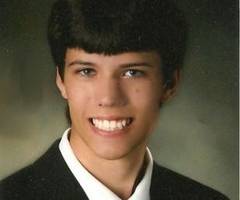 Andrew Boldt, a 12-year-old senior, has been identified as the victim in the shooting at Purdue University on Tuesday.

Police said that Cody Cousins, the suspect, targeted Boldt for an unknown reason.

Photos of Boldt, an Electrical Engineering senior and …

The post PHOTOS: Andrew Boldt, TA Killed in Purdue University Shooting appeared first on The Epoch Times.
You Might Like
Other recent news in US
Twitter
Comments