Obamacare: Covered California extends deadline to April 15

Tuesday, 1 April 2014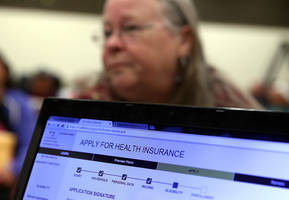 As a result of Monday's website problems, Covered California will allow anyone who was unable to create an online account an extension until April 15. But they will need to work with a certified insurance agent, certified enrollment counselor, Covered California call center representative or county eligibility worker to complete their applications.
Source: KGPE CBS 47 Fresno - on April 1, 2014
The deadline to enroll in Covered California is Monday, March 31, at 11:59 p.m. Those who've started an application and have moved beyond the "consent for verification" page have until April 15 to finish their applications. Those who don't meet tonight's deadline are subject to a penalty.
You Might Like
Twitter
Comments