Wednesday, 6 November 2013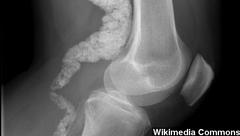 Watch VideoAfter literally hundreds of years studying the human body, scientists are still finding stuff. 

*" ... two Belgian surgeons say they've discovered a new ligament in the knee. They call it the anterolateral ligament - or A-L-L. It runs alongside the C-L-L ligament on the outside of the knee." *(via WPVI)

The...