South Africa vs Australia 1st T20: Venue, Time and Live streaming information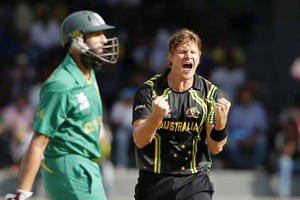 PORT ELIZABETH: After winning the Test series, Australia is going to play its first Twenty20 against South Africa here on Sunday in Port Elizabeth. South Africa...
The News Tribe 22 hours ago - World
Also reported by •Cricket Country •The Age •Telegraph.co.uk

Watch Free Live Streaming of South Africa vs Australia , 3rd Test, Day 3 at Cape Town
Catch live streaming of the match here.
Cricket Country 6 days ago - Sports
Also reported by •The Age •Telegraph.co.uk •The News Tribe