Aaron Sorkin


Born: June 9, 1961 (age 53) in Manhattan

Aaron Sorkin

Dramatist

» Latest News » Videos » Discussion


Aaron Benjamin Sorkin is an American screenwriter, producer, and playwright.

His works include the Broadway plays A Few Good Men and The Farnsworth Invention; the television series Sports Night, The West Wing, Studio 60 on the Sunset Strip, and The Newsroom; and the films A Few Good Men, The American President, Charlie Wilson's War, The Social Network, and Moneyball.

Sorkin's trademark rapid-fire dialogue and extended monologues are complemented, in television, by frequent collaborator Thomas Schlamme's characteristic directing technique called the "walk and talk".

These sequences consist of single tracking shots of long duration involving multiple characters engaging in conversation as they move through the set; characters enter and exit the conversation as the shot continues without any cuts.

In late 2011 I borrowed a copy of The Social Network for an evening's entertainment. My date, blaming an 80 hour week, survived only long enough to see Mark Zuckerberg compare Harvard's female..
OntheBox.com 2 days ago

The Aaron Sorkin-written Steve Jobs biopic will start playing in theaters in just six months, and there's a good chance you could actually be in the monumental film that tells the late Apple..
9to5Mac 3 days ago
Videos for Aaron Sorkin
Higher-ups at Apple are getting behind a new biography of former CEO Steve Jobs and collectively trashing the authorized one published in 2011.


Source: Newsy Trending - 5 days ago



This week telly addict Andrew Collins approaches the return of BBC2's creepy serial-killer thriller The Fall with more caution than the blonde on the train; is glad to see Bain and Armstrong's cop..


Source: Guardian - 1 week ago



Sofia Vergara, Patricia Clarkson and Joan Collins graced the red carpet at the Vanity Fair Oscar party to watch the results come in. (Feb. 23)


Source: Associated Press - on February 23, 2015



If Steven Spielberg wants Chris Pratt to play a version of "Indiana Jones" who can talk someone's ear off in the rumored new movie ... then one legendary writer says he'd love to help.


Source: TMZ - on February 22, 2015



Oscar screenwriting awards are like a who's who of talented white men. In the history of the prestigious award's two categories (best original and best adapted screenplay), the big names range from..


Source: wochit - on February 19, 2015



Ackee & Saltfish is a delicious web series Created by British filmmaker Cecile Emeke, the show is a hyper-narrow look at the everyday lives of two black best friends in England. Each episode is..
Mashable 5 days ago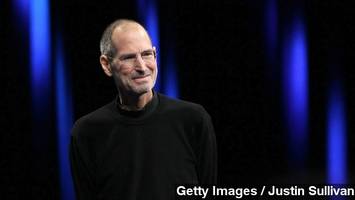 Watch VideoApple higher-ups are throwing their weight behind a new biography of their former leader, Steve Jobs. At least in part because they really didn't like the last one. The new biography is..
Newsy 5 days ago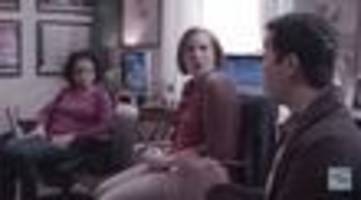 Seth Meyers has been excelling at his writer's room sketches since taking over Late Night, with pitch perfect parodies of Aaron Sorkin among others. Last night, Lena Dunham as Hannah Horvath from Girls..
Gothamist 1 week ago
Search this site and the web: