Jay Leno


Born: April 28, 1950 (age 64) in New Rochelle

Jay Leno

Comedian

» Latest News » Videos » Discussion


James Douglas Muir "Jay" Leno is an American comedian, actor, writer, producer, voice actor and television host.

Leno was the host of NBC's The Tonight Show with Jay Leno from 1992 to 2009.

Beginning in September 2009, Leno started a primetime talk show, titled The Jay Leno Show, which aired weeknights at 10:00 p.m., also on NBC.

After The Jay Leno Show was canceled in January 2010 amid a host controversy, Leno returned to host The Tonight Show with Jay Leno on March 1, 2010.

Leno hosted his last episode of The Tonight Show on February 6, 2014.

That same year, he was inducted into the Television Hall of Fame.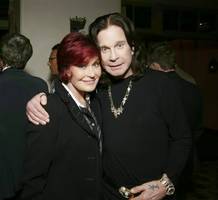 Sharon Osbourne Ozzy married July 4, 1982, She has been married to Ozzy Osbourne since July 4, 1982. They have three children. Sharon's ingenuity and creative flair is well documented. When other..
News24by7 3 days ago

Al Roker reached back nearly two dozen years for a "Throwback Thursday" photo showing a different version of him just before an old "Tonight Show" appearance.The photo shows a much-heavier Roker..
msnbc.com 4 days ago
Videos for Jay Leno
Jimmy Fallon will lead top comedians in saluting his "Tonight Show" predecessor Jay Leno with the nation's top humor prize in October at the Kennedy Center in Washington. The performing arts center..


Source: Wochit Entertainment - 3 weeks ago



'Breaking Bad' had a good night at this year's Emmy awards, winning the top prize for Best Drama for the second year running. For the Best Actor award, Matthew McConaughey lost out to Bryan..


Source: Euronews - 3 weeks ago



Jay Leno and "Last Comic Standing" winner Rod Man are each performing in Atlanta this week. The AJC's Rodney Ho & CineStars' Brittany Umar preview the shows & discuss Turner's upcoming layoffs.


Source: CineStars - 3 weeks ago



If you're wondering why men go to strip clubs, why don't you ask the manliest men in show business? In this testosterone-heavy episode of 'The Oprah Show,' talk show host Jay Leno, singer/songwriter..


Source: The Oprah Winfrey Show - 3 weeks ago



Offering a set of new tax incentives, Governor Andrew Cuomo announced CBS decided not to relocate the "Late Show" to the West Coast after all.


Source: Newsy - on July 24, 2014



Sen. Ted Cruz, R-Texas, aped Jay Leno at the Conservative Political Action Conference in March 2014.
ABCNews.com 4 days ago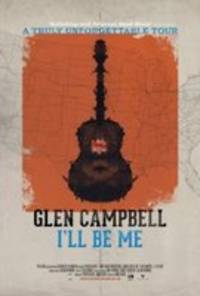 *Release date :* October 24, 2014 *Synopsis :* This powerful portrait of the life and career of great American music icon Glen Campbell reveals to the viewer the ...
AceShowbiz 5 days ago

Jay Leno Talks Cars As Investments
ajc.com 1 week ago
Also reported by •Benzinga.com
Search this site and the web: