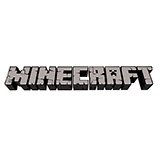 Reddit user blesses us with a 'Minecraft' version of 'Pokémon Red'
Over the course of 21 months, a Minecraft player used nothing but in-game blocks to build a complete, playable version of the classic Game Boy game Pokémon Red, bugs and all. The creator of the..
Mashable
Working Pokémon Red recreated entirely inside Minecraft
Polygon
Minecraft Pokemon Trinity is Pixelmon Season 2 SMP with my friends, DanTDM and ThnxCya! Enjoy our adventures and exploration of the custom-made Tinova region!


Source: Rumble -



It's the finale of Block of Love - and the crew are off to Japan! Although, they're in for a real surprise..


Source: Smosh Games -



A mix of Minecraft Pokémon and Pokemon Go on a vanilla Minecraft server! You can catch and battle all types of Pokemon with custom models and other trainers in Minecraft and even visit Pokestops..


Source: Rumble -



Sage is putting the contestants through their most challenging and dangerous test yet - they must kill her ex-boyfriend!


Source: Smosh Games -



It's hotting up in the Mansion as now we're in our 4th week of Block of Love - and we're off for some carnival games!


Source: Smosh Games -


The charity that wants video game karts in every hospital
In many ways, Jonathan Watson is like other 11-year-olds. He does his homework, dreams of becoming a doctor and plays video games when he can. Depending on the day, his favorite is either Minecraft or..
engadget
Also reported by •TUAW
Search this site and the web: