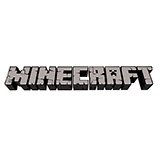 A huge change is coming to 'Minecraft' that unites all of its players
LOS ANGELES — One of the biggest games in the world is doing something no game has done before: Connecting all of its players, regardless of platform. Even more bizarrely, that game is owned by..
Business Insider
'Minecraft' will be the first game ever to support cross-console play
The world is about to get a whole lot bigger for Minecraft players on Switch and Xbox One. One of Microsoft's show-stealing announcements at E3 amounts to a significant milestone in the video games..
Mashable
We're trying to get out of the Twilight realm SO badly and we're almost there!


Source: Smosh Games -



With the announcement of Rocket League coming to the Nintendo Switch, Psyonix has opened up more possibilities of cross-network play, a feature that, according to the company's Vice President Jeremy..


Source: IGN - Affiliate -



Code Central is offering weeklong summer camps for students, allowing them to learn about robotics, coding, and modding video games.


Source: Rumble -



It's the finale of Hero House and the crew must fight one last villain!


Source: Smosh Games -



If you build it, they will come...and try to build their own version. Welcome to http://WatchMojo.com/ and today we're counting down our picks for the Top 10 Minecraft Clones.


Source: WatchMojo - Affiliate -


Video games deliver hope to Syrian refugees: research
By Magdalena Mis LONDON, June 7 (Thomson Reuters Foundation) - Computer games such as Minecraft teach Syrian children new language and coding skills and boost morale in refugee camps, according to new..
DNA
Playing Minecraft is linked to university success
The research, from the University of Glasgow, reveals that modern video games can encourage players to think critically and solve problems - skills that are vital to students and graduates.
MailOnline
Search this site and the web: