(AP) - The winners of the 79th annual National Headliner Awards, sponsored by The Press Club of Atlantic City, N.J., have been announced.
MyNorthwest.com 35 minutes ago
Also reported by •Miami Herald •KansasCity.com •Seattle Times •SignonSanDiego

Patch Caldwells, NJ --   Newark Mayor Cory Booker wlll kick off the annual 2013 North Jersey Pride Festival, a day-long event on Sunday, June 9 from Noon to 6 p.m. at Memorial Park in..
Patch 18 hours ago

Patch Matawan-Aberdeen, NJ -- More than six months after Superstorm Sandy caused unprecedented damage to the Jersey Shore region, the beaches will be open for Memorial Day Weekend and the..
Patch 22 hours ago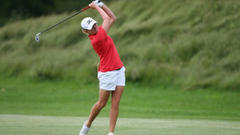 Patch Galloway, NJ -- The unofficial start to the summer season begins in South Jersey with "A Shore Tradition" The ShopRite LPGA Classic Presented by Acer. The tournament begins Monday, May 27..
Patch 23 hours ago

ATLANTIC CITY, N.J. - The Bachelor and The Bachelorette host Chris Harrison will again emcee the Miss America Pageant this September in Atlantic City, N.J.
Journal Gazette 2 days ago
Only few matches found.
Search this site and the web: