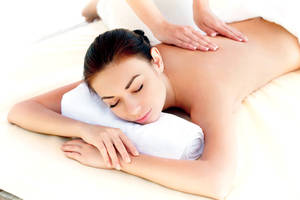 Visiting a spa means different things to different people. For most it's a way of relaxation to escape from the hustle-bustle of the city and get some precious me time, while for others, it's a..
Mid-Day on October 4, 2014

Investigators think partygoers are unaware ecstasy they are taking is mixed with more hazardous material such as arsenic, bath salt
Globe and Mail on August 11, 2014
Videos for "Bath Salt"
The cousin of accused murderer Paul Bumbolo is trying to come to grips with the fact that three of her family members are dead.


Source: WUTR - on January 8, 2015



According to researchers from the University of Liverpool's Stephenson Institute for Renewable Energy, an ingredient commonly found in tofu could also be used to create cheaper solar panels to..


Source: Geo Beats - on June 27, 2014



Bath soaks are one of the easiest DIYs out there, and they make adorable customized gifts. But instead of a typical mason jar package, we decided to indulge in some of our favorite heart-healthy,..


Source: BellaSugar - on April 28, 2014



British man arrested at Sydney airport after trying to hide 4.4 pounds of ecstasy in bath salts
Telegraph.co.uk on May 30, 2014

SULLIVAN COUNTY, Tenn. - Criminals are using a new and more potent synthetic drug that resembles bath salts. It's called gravel, and police say it's one the
CapitalBay on April 23, 2014

*After a hard day at work, when the skin feels parched and inflamed leaving you lacklustre and tired, a lavish bath with natural herb-based products can help nourish, relieve, soothe and refresh..
Deccan Herald on April 17, 2014
Search this site and the web: