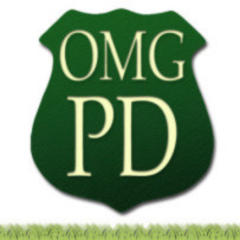 Patch Chicago Heights, IL -- *Pot Possession Charge At White Castle* *May 8:* Harold and Kumar would be proud of this trip to White Castle. Joseph Bermejo, 27, of the 9200 block of Brandon..
Patch 15 hours ago

Richard Dean has waited more than six years for the suspect in his daughter's slaying to stand trial.
ChicagoTribune 21 hours ago
Videos for "Burger King"
Burger King is reportedly releasing a boneless rib sandwich that is considered potential competition for McDonald's McRib. The sandwich is rumored, like the McRib, to be released on a limited time..


Source: Buzz60 - 4 days ago



As New Yorkers gear up for summer barbecue season, Burger King launched its "summer BBQ menu" with a tasting party.
Wall Street Journal 1 day ago

It is just over a week since Burger King opened its first store in South Africa and now there are calls to boycott the US fast-food franchise.        
News24 1 day ago
Only few matches found.
Search this site and the web: