Filed under: Investing My colleague Dan Caplinger noted this morning that the markets are trading lower on little negative news, but the fresh memory of Ben Bernanke's testimony and the prospect of..
DailyFinance 1 hour ago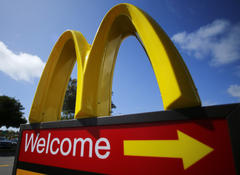 McDonald's needs kids more than today's kids need McDonald's. Perhaps no one knows that better than CEO Don Thompson, who was seriously put on the hot seat by a 9-year-old girl at Thursday's..
Toronto Star 4 hours ago
Videos for "Childhood Obesity"
City leaders said with the $24,000 in grant funds, they're planning on promoting wellness among local kids.


Source: KIFI ABC Idaho Falls, ID - 2 days ago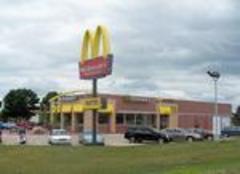 At the McDonald's annual shareholder meeting on Thursday, a 9 year-old girl faced the company's CEO in objection to the fast food giant's poor nutrition - just days after the return of the "mega..
Digital Journal 4 hours ago

Every traveling parent, including the first parents, of course, knows that if the kids are happy on vacation, everyone is happy. But these days, with worries about childhood obesity and fitness, none..
ABCNews.com 6 hours ago
Only few matches found.
Search this site and the web: