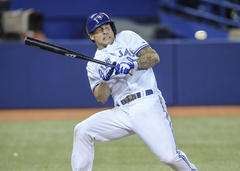 When the Blue Jays called down to Buffalo earlier this month for 39-year-old journeyman Ramon Ortiz, they knew what they were getting. A stop gap. The proverbial spot starter. Someone to plug a..
Toronto Star 8 hours ago

The Curtis Granderson experiment continued yesterday with his first career start in left field. He caught both fly balls he should have, but admitted he still is a work in progress.On a line drive by..
NY Post 3 days ago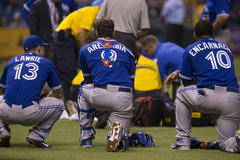 ST. PETERSBURG, FLA.—The debate over whether Major League Baseball should better protect its pitchers from head injuries will be reignited after Tuesday's Blue Jays game against the Tampa Bay Rays..
Toronto Star 2 weeks ago
Only few matches found.
Search this site and the web: