Patch Summerville, SC -- The following job listings were posted on Indeed.com on May 23, 2013. They are all listed as being within 15 miles of Charleston.  See a full list of Who's Hiring in..
Patch 2 hours ago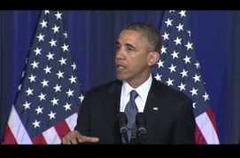 Patch Fort Stewart, GA -- *By Jim Garamone* *American Forces Press Service* WASHINGTON, May 23, 2013 – President Barack Obama spoke Thursday on U.S. counterterrorism policy and looked at how..
Patch 4 hours ago
Videos for Embassy
A small but angry group of South Korean activists gathered outside the Japanese embassy in Seoul on Tuesday to express their anger over Japan's wartime atrocities.


Source: Associated Press - 3 days ago



The May 30th event on fiscal conservatism focuses on African American outreach Boca Raton, FL (PRWEB) May 23, 2013 Dr. Larry Kawa, renowned Boca Raton orthodontist, will be hosting "State of..
PRWeb 6 hours ago

MONTREAL—Canadian engineering giant SNC-Lavalin offered an executive post to the son of former Libyan leader Moammar Gadhafi in 2008, according court documents cited by the CBC. The broadcaster..
Toronto Star 6 hours ago

[Daily Observer]The US Embassy Wednesday organised a seminar on Franchise at the Sunswing Hotel in Kololi. The seminar was designed to educate interested Gambian private sector operators on the..
allAfrica.com 16 hours ago
Only few matches found.
Search this site and the web: