Osborne's populist Budget helps the Conservatives claw back voters from UKIP. David Cameron with Ed Miliband before the state opening of Parliament in 2013. Photograph: Getty Images. With its..
New Statesman on March 22, 2014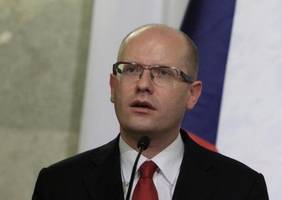 PRAGUE (Reuters) - The Czech Republic's new center-left government signaled a turn away from the euro-skepticism of the previous government on Wednesday, when it opened debate on joining the EU's..
Business Insider on February 19, 2014
Search this site and the web: