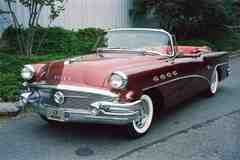 Earlier this week, it was announced that Toyota officially surpassed General Motors as the world's leading auto manufacturer, reclaiming a title it lost to the American company in 2011 following a..
Business Insider on February 3, 2013

Ford, recalling two of its best-selling US models, has said repairing the cooling system (with a software fix) on the 1.6-litre EcoBoost engine used in the Escape [Kuga] and Fusion [Mondeo] won't..
Just-Auto on December 12, 2012

RIA Nov. on December 3, 2012

Ford recall involves 2013 models with a 1.6-liter engine that has caused a dozen fires. This marks the third Ford recall of the 2013 Escape because of engine-fire risks.
Christian Science Monitor on December 2, 2012
Only few matches found.
Search this site and the web: