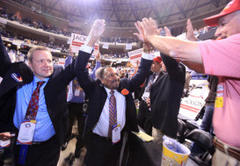 Patch Huntington-Belle Haven, VA -- Chesapeake minister and attorney E.W. Jackson won the GOP nomination for lieutenant governor late in the night Saturday after a long afternoon of voting to narrow..
Patch 4 hours ago
Also reported by •Breitbart

Virginia Republicans on Saturday formally nominated Ken Cuccinelli for governor in the nation's marquee 2013 political race, and the conservative attorney general wasted no time reminding voters of the..
Newsmax 10 hours ago

GOP nomination for Attorney General in Virginia RICHMOND, Va. (AP) - State Sen. Mark Obenshain has won the Republican nomination for attorney general in
CapitalBay 23 hours ago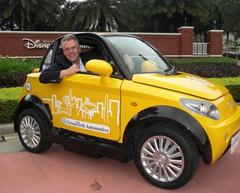 On Saturday, VA Attorney General Ken Cuccinelli formally accepted the GOP nomination for Governor at the party convention in Richmond. Cuccinelli will face Democrat fundraiser Terry McAuliffe in the..
Breitbart 1 day ago
Only few matches found.
Search this site and the web: