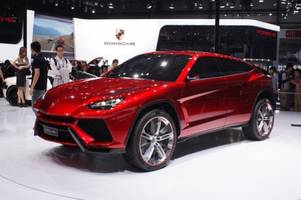 The Lamborghini SUV still needs to be green-lighted for production, but the Italian government may sweeten the deal with incentives for a new factory near Lambo's headquarters in Sant'Agata Bolognese.
Digital Trends 3 weeks ago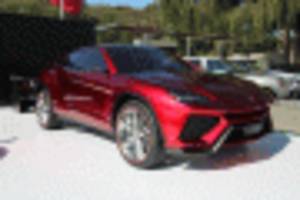 Although senior executives at Lamborghini are confident the green light will be given for production of a new SUV based on 2012's well-received Urus concept, there's still a chance fear of the..
MotorAuthority 3 weeks ago
Videos for "Lamborghini Suv"
That Urus Lamborghini SUV will be getting a turbo engine, it?s good to see new C7 Corvette manual transmissions are selling, and a fully redesigned Mazda CX-9 is on the way. A new Lotus CEO is..


Source: Fast Lane Daily - on May 6, 2014



Nissan is testing new paint technology that repels mud, rain and everyday dirt, meaning drivers may never have to clean their car again! The Lamborghini SUV is a go, and will be available in 2017! Audi..


Source: Fast Lane Daily - on April 29, 2014



A 1989 Lamborghini LM002 is going under the hammer in January at RM Auctions in Arizona. There is no reserve, but a 1990 LM002 sold at action in 2010 for $82,500. Lamborghini first showed off its first..
Globe and Mail on December 4, 2014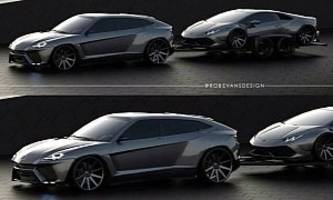 As I mentioned earlier today, Lamborghini's future could include just about anything, as long as the result has the right attitude. Getting back on the matter with an example, here's a Lamborghini..
autoevolution on October 6, 2014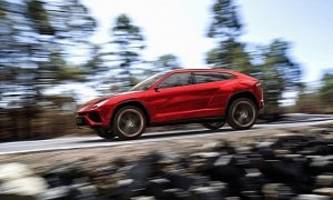 When thinking about the price of the upcoming Lamborghini SUV, whose concept is called Urus, one would imagine the massive amount of work for the new project, as well as the complex cabin (compared to..
autoevolution on September 2, 2014
Search this site and the web: