It's funny to me that there are still people who live on this planet and don't think that they affect it. Logically, it's impossible. Everything we do affects the Earth. With 2012 now in the past, this..
Huffington Post on January 8, 2013

A look back on the year that brought us an Internet blackout, Mars rover landing and a jump from the edge of space
CBS News on December 20, 2012

A tear-jerking viral video, called "2012: What Brought Us Together," is making the rounds online. Posted to YouTube on Tuesday, the six-minute video is a montage of major moments over the past year,..
Mashable on December 20, 2012

What a year. On Wednesday, Google released its annual Zeitgeist video showing "how the world searched" in 2012. While the video is certainly promotional in nature (lots of Google+ Hangouts and..
Huffington Post on December 12, 2012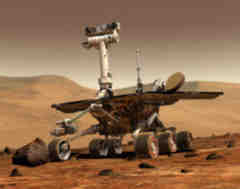 Peachtree Corners, GA -- It's not being announced at NASA Goddard's Space Flight Center, but NASA Monday is expected to release what's being called a noteworthy finding by the Curiosity rover now..
Patch on December 3, 2012
Only few matches found.
Search this site and the web: