In Part One of this series, published on Monday, I used the word "Watergate" seven times, openly comparing the scandalous Obama administration to the scandalous Nixon administration. I..
Breitbart 1 week ago

Nakoula Basseley Nakoula deserves a place in American history. He is the first person in this country jailed for violating Islamic anti-blasphemy laws. You won't find that anywhere in the charges..
NY Post 2 weeks ago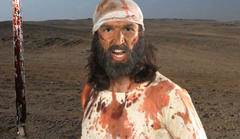 Considering the Benghazi hearings are making it abundantly clear the YouTube video guy Nakoula Basseley Nakoula had nothing to do with the Benghazi terrorist attacks, some people might be wondering..
The Inquisitr 2 weeks ago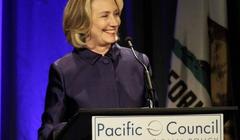 On Tuesday night, the eve of the House hearing on Benghazi, the liberal Joint Center for Political and Economic Studies *honored UN Ambassador, Susan Rice with a "Great American" award.  * *On..
Breitbart 2 weeks ago

*An actress who said she was duped into appearing in an anti-Islam film that stoked violent protests against the United States across the Muslim world lost on Friday her second legal bid to force the..
Deccan Herald on December 1, 2012
Only few matches found.
Search this site and the web: