A rally for Illinois' governor was only the president's second public campaign event for the midterms.
CBS News 37 minutes ago

Patch Yorkville, IL -- Before you vote, you should know where all this money is coming from.
Patch 2 hours ago
Videos for Quinn
Quinn, Mariotti, Abod Services


Source: WBRE - 33 minutes ago



President Barack Obama's vote is in for the 2014 midterm elections. Obama cast his ballot early Monday at a community center near his family's home on Chicago's South Side. The president has urged..


Source: Associated Press - 3 hours ago



U.S. President Barack Obama cast his vote for the mid-term elections in early voting in his home state of Illinois. Democratic Governor Pat Quinn of Illinois is in a tight re-election race. He is..


Source: Reuters - 4 hours ago



Illinois Governor Pat Quinn makes his way to the Quad Cities Thursday.


Source: WHBF - 4 days ago



A man in Bend, Oregon recently hit the jackpot and fulfilled a long withstanding promise to his sibling. Upon learning he had won, 45-year-old Eric Hale contacted his brother, Quinn to tell him he..


Source: GeoBeats - 6 days ago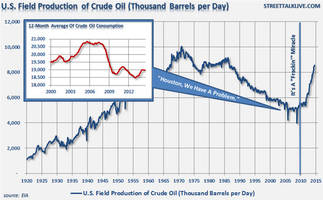 Submitted by Lance Roberts of STA Wealth Management, Last week, I touched on the issue of oil prices and demand stating: "First, the development of the "shale oil" production over the..
Zero Hedge 2 hours ago
Search this site and the web: