Filed under: Investing *India Abroad celebrates Indian-American triumph at glittering event* *Achievements in Politics, Public Service, Genius, Civil Liberties, Lifetime Service heralded at India..
DailyFinance on June 22, 2013
Also reported by •Business Wire India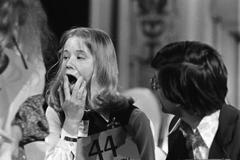 The Scripps National Spelling Bee is one of the most competitive and widely-viewed contests that anyone in 8th grade or below can dream of to participate in. Students study for years and make their..
Business Insider on May 30, 2013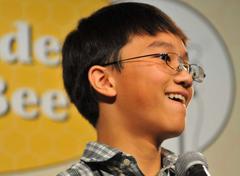 Patch Carlsbad, CA -- Giabao Tonthat will not be the Snigdha Nandipati of 2013 in the Scripps National Spelling Bee. Last year, former Rancho Peñasquitos resident Snigdha was crowned national..
Patch on May 30, 2013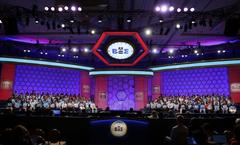 [caption id="attachment_158558" align="alignnone" width="614"] Spellers participate in the preliminary round of the 2013 Scripps National Spelling Bee. Credit: Reuters[/caption] Young contestants in..
metronews on May 29, 2013

*Sathwik Karnik, a 12-year-old Indian-American boy, has won the prestigious National Geographic Bee contest after getting all five questions right as the children of community members continue to..
Deccan Herald on May 23, 2013
Search this site and the web: