Fresh from her stylish week in New York City, Rihanna slipped into something more comfortable and hung out in her "office." On Saturday night, the "Diamonds" singer took to Instagram to share a..
Celebuzz 4 days ago
Also reported by •Huffington Post

How the US version of The Office reflects on America - and the UK
BBC News 6 days ago
Videos for "The Office"
Islamabad, May 23 (ANI): Chinese Premier Li Keqiang who arrived in Pakistan, said that China is committed in consolidating its traditional friendship with Pakistan and deepening the strategic..


Source: News Views - 5 hours ago



Rochester Police Chief James Sheppard wasn't in his office Wednesday night. Instead, he took some time to walk and talk with the people of Rochester...


Source: WHEC-TV NBC Rochester, NY - 9 hours ago



Multnomah County Sheriff's Office Lt. Steve Alexander said the body was discovered Wednesday afternoon near the west bank of the river, near the St. Johns Bridge.


Source: KOIN CBS 6 - 11 hours ago



May 18, 2013 6:05 AM LOS ANGELES (REUTERS) - The finale of NBC's The Office drew a season high of 5.7 million viewers, as fans tuned in to see the show's biggest star Steve Carell return for a..
Straits Times 6 days ago
Also reported by •Reuters •Reuters India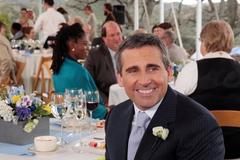 NBC said goodbye to the long-running series The Office last night. It was a fond farewell for many and was a fitting closure for the characters.
Starpulse.com 6 days ago
Only few matches found.
Search this site and the web: