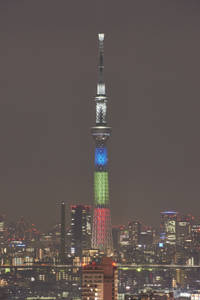 For 8 days from December 11th (Thurs) to 18th (Thurs), 2014, the Tokyo Skytree run by Tobu Tower Skytree (Headquarters: Sumida Ward, Tokyo; President: Masaaki Ito) will be lit by a special lighting..
Business Wire India 1 week ago

As ubiquitous as 3D city maps might be these days, they typically don't cover Tokyo — quite possibly due to the massive size of Japan's megalopolis. Google, however, has just taken on that..
IndiaVision on October 13, 2014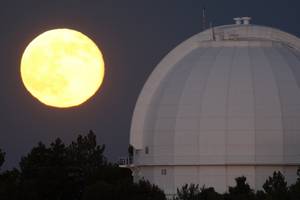 On Saturday night, July 12, you may have noticed that the moon looked unusually large. That's because it was the "supermoon," which happens when two phenomenon occur at the same time: the full moon..
Business Insider on July 14, 2014

Google has added 3D imagery for Tokyo through Earth View in Google Maps, the company announced. As always, it's a wonderful experience to visit a town that you have always wanted to travel to, even..
Softpedia on January 16, 2014

Ever wanted to skydive over Tokyo or walk the streets of the Japanese city with the Tokyo Sky Tree towering over you — with just a click of your mouse?... Keep reading →
The Next Web on January 16, 2014
Search this site and the web: