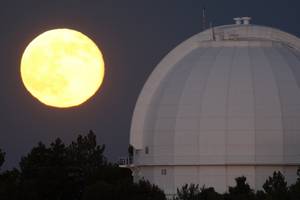 On Saturday night, July 12, you may have noticed that the moon looked unusually large. That's because it was the "supermoon," which happens when two phenomenon occur at the same time: the full moon..
Business Insider on July 14, 2014

Google has added 3D imagery for Tokyo through Earth View in Google Maps, the company announced. As always, it's a wonderful experience to visit a town that you have always wanted to travel to, even..
Softpedia on January 16, 2014
Videos for "Tokyo Sky Tree"
Tokyo, Sept 26 (ANI): The 634 meters tall, Sky Tree Tower in Tokyo has become a major sightseeing attraction. It attracted 6 million and 380 thousand tourists in its opening year. It houses..


Source: News unlimited - on September 26, 2013



Tokyo, Sep 25 (ANI): The 634 meters tall, Sky Tree Tower in Tokyo has become a major sightseeing attraction. It attracted 6 million and 380 thousand tourists in its opening year. It houses..


Source: News unlimited - on September 25, 2013



Ever wanted to skydive over Tokyo or walk the streets of the Japanese city with the Tokyo Sky Tree towering over you — with just a click of your mouse?... Keep reading →
The Next Web on January 16, 2014
Search this site and the web: