It seems like Tom Cruise doesn't have much to say about his divorce from Katie Holmes after all. Just a day after it was reported that Cruise went on German television to talk about being blindsided..
The Inquisitr on April 10, 2013

Don't believe what you may have heard: Tom Cruise at 50 is still as secretive as ever about his relationship with ex-wife Katie Holmes.Numerousmedia outlets seized on an interview the star gave..
msnbc.com on April 9, 2013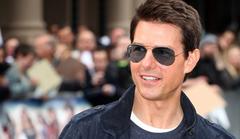 Tom Cruise fans were shocked last summer when they learned that Katie Holmes was filing for divorce. Well, apparently Cruise was pretty socked, too. The Mission Impossible said in an interview with the..
The Inquisitr on April 9, 2013
Only few matches found.
Search this site and the web: