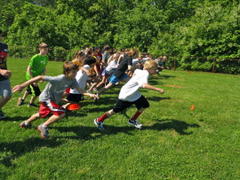 Patch Catonsville, MD -- Sixth-graders Ethan Clark and Gabby Douglas were the first to cross the finish line Friday during Catonsville Middle School's Spring Fun Run, but the real winners were the..
Patch 3 days ago

Filed under: Investing *Disney Welcomes the Brave and Passionate Merida into the Disney Princess Royal Court* *Gymnastics Gold Medalist, Gabby Douglas Hosts Royal Celebration With Her Mom At Walt..
DailyFinance 1 week ago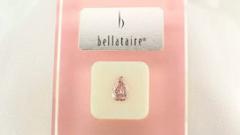 Patch Ames, IA -- Hollywood came calling last week. Literally. It's only weird because Iowans are so humble. The actor who played Jethro in "The Beverly Hillbillies" TV series recently contacted..
Patch 1 week ago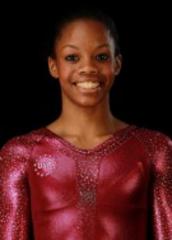 Patch West Des Moines, IA --   *Sign up for West Des Moines Patch's free newsletter | Like us on Facebook | Follow us on Twitter* Speaking on NBC's "Today" show, Olympic gymnast Gabby..
Patch 2 weeks ago

Patch Ames, IA -- Iowa has tickled TV satirist Stephen Colbert's funny bone before, and did it again this week. An Iowa hospital came to the attention of Colbert, host of Comedy Central's "The..
Patch 2 weeks ago
Only few matches found.
Search this site and the web: