A Strong Kickstarter Debut has Investors and Gamers Abuzz about a Vintage Game with an Innovative Twist. Sleepy Hollow, NY (PRWEB) May 22, 2013 Street Bocce, the Sleepy Hollow, NY-based game..
PRWeb 5 hours ago

It's hard for the average sports brain to process a team this good. I'm speaking of the Northwestern University women's lacrosse team, a female paving machine that has crushed foes into dust for..
Chicago S-T 17 hours ago

Gov. Tom Corbett will learn within the next few weeks whether his federal lawsuit against the NCAA over the penalties handed down against Penn State will be allowed to continue, following a nearly..
FOX Sports 2 days ago
Also reported by •philly.com •Seattle Times •Miami Herald

The governor claims the penalties levied against Penn State violated federal antitrust rules.
Politico 2 days ago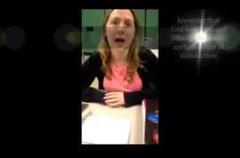 Patch Chatham, NJ -- The County College of Morris (CCM) will graduate more than 1,100 students Thursday as the college hosts its 44th annual commencement ceremony. CCM President Edward Yaw will..
Patch 2 days ago
Only few matches found.
Search this site and the web: