Disney+
Subscription video streaming service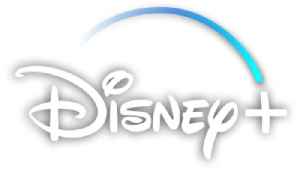 Disney+ is an American subscription video on-demand streaming service owned and operated by the Direct-to-Consumer & International (DTCI) subsidiary of The Walt Disney Company. The service primarily distributes films and television series produced by The Walt Disney Studios and Walt Disney Television, with the service also advertising content from the company's Disney, Pixar, Marvel, Star Wars, and National Geographic brands in particular. Original films and television series are also distributed on Disney+, with ten films and seven series having been produced for the platform as of November 2019. Serving adjacent to Disney's other streaming platforms – the general programming-oriented Hulu and the sports-oriented ESPN+ – Disney+ focuses on family entertainment based around Disney brands.


Disney's Market Value Jumps $21-Billion

Disney stock jumped as much as 10% on Wednesday. The increase added more than $21 billion to the entertainment giant's market capitalization. Investors celebrated the news that Disney Plus has..
Credit: Wochit News Duration: 00:31
Published
The Phineas And Ferb Movie To Debut On Disney Plus In August

Phineas and Ferb, the beloved Disney cartoon has been off the air for a solid five years now. Now the duo and all their sidekicks are returning to a TV screen near you. According to Gizmodo, Phineas..
Credit: Wochit News Duration: 00:32
Published
You Might Like



Disney's remakes aren't good because they don't need to be

Blockbuster movies don't get much stranger than the Disney live-action remake. Beginning in earnest with 2015's Cinderella (2014 if you count Maleficent, which I do not), there's been at least..




The Verge - Published





Disney Plus is coming to Google Assistant smart displays

Image: Google Starting today, Disney Plus' library of TV shows and movies is available to stream on smart displays like the Nest Hub and the Nest Hub Max, Google has announced. Google says all..




The Verge - Published





The Falcon and the Winter Soldier delayed until 2021

Marvel Studios' first big Disney Plus project, The Falcon and the Winter Soldier, is being moved back to 2021, making a rough year for Marvel fans a little bit rougher. Although Marvel hasn't..




The Verge - Published





WandaVision's first trailer resurrects Marvel's Vision for Disney Plus TV debut

Image: Disney Plus Last night's Emmys saw the arrival of the debut trailer for WandaVision, which could be the first major Marvel TV series to arrive on Disney Plus. If the trailer is anything to..




The Verge - Published





New trailers: Your Honor, Chicago 7, and a little show called The Mandalorian

I was on a bit of a Star Wars kick the past week, watching The Empire Strikes Back, Rogue One, and The Last Jedi, inspired partly by the great news of a new trailer for The Mandalorian's second..




The Verge - Published





Disney Plus won its first Emmy awards last night, thanks to The Mandalorian

The Mandalorian was one of the first shows to premiere on Disney's streaming service when it launched in November 2019, and now it's the reason Disney Plus won its first Emmy awards. The..




The Verge - Published





CBS All Access is set to become Paramount Plus next year because branding is hard

Disney has Disney Plus, Apple has Apple TV Plus, and now ViacomCBS is about to have Paramount Plus. ViacomCBS announced that it would be renaming its CBS All Access streaming service to Paramount..




The Verge - Published





Disney Plus is slowly rolling out a new party watch feature, GroupWatch

SonicTheOWTHEGEE Disney is currently testing a new feature that will allow Disney Plus subscribers to create tiny private watch parties. Screenshots of the feature first started to appear on the..




The Verge - Published





Calls to boycott Mulan rise after Disney release

Protests and calls for boycotts over Disney's live-action adaptation of Mulan have sprung up again in wake of the film hitting Disney Plus. Hashtags like #BoycottMulan have trended on Twitter..




The Verge - Published





Mulan will be available to all Disney Plus subscribers for no extra fee on December 4th

For Disney Plus subscribers who don't want to pay an extra $30 to watch Mulan when it drops on September 4th, the company has announced it will be free to all customers on December 4th. A new..




The Verge - Published





Twitch now lets anyone host an online movie party with the Amazon Prime Video library

Twitch's Watch Parties function is rolling out to everyone today, giving streamers and their subscribers around the world the ability to watch Amazon's library of movies and TV shows together...




The Verge - Published





The Mandalorian's second season premieres on October 30th

The Mandalorian will return with new episodes beginning on October 30th, Disney announced today on Twitter. The announcement seems to indicate that the show will continue its weekly release..




The Verge - Published





Disney Plus revived some ads from the 1970s, and it's the extremely Gen X content we need

So it looks like Disney Plus has revived a Mouseketeers special from the 1970s (via Gizmodo) because Gen X deserves to wallow in nostalgia once in a while. But! Not only is the 60-minute promotional..




The Verge - Published





Verizon now including full Disney Plus, Hulu, and ESPN Plus bundle with some unlimited plans

Illustration by Alex Castro / The Verge The partnership between Verizon and Disney seems to be working out well for both sides: today, the carrier announced that alongside the free 12 months of..




The Verge - Published





How much will it actually cost to watch Mulan on Disney Plus?

Image: Disney Mulan is set to premiere on Disney Plus on September 4th, and it comes with a hefty price tag of $30. In reality, for non-Disney Plus subscribers who want to watch the studio's..




The Verge - Published





Mulan's move to Disney Plus proves how quickly the pandemic forever changed entertainment

Five months ago, I and many other people declared that despite Universal's Trolls World Tour skipping theaters to premiere digitally, the idea of Disney exploring the same route with big blockbusters..




The Verge - Published





Disney is launching a new Star-branded streaming service internationally

Disney plans to launch a new general entertainment streaming platform overseas in 2021 under the Star brand name, CEO Bob Chapek announced today. Chapek didn't give too many details about the..




The Verge - Published





Mulan is heading to Disney Plus on September 4th for $30

Image: Disney Disney's live-action adaptation of Mulan will be released on Disney Plus on September 4th for $29.99, the company announced today. Disney executives walked through the new plan..




The Verge - Published





Disney Plus needs to add some context to racist 'Peter Pan' now

Disney depicts these tribesmen as comically stereotypical Native Americans, though — Neverland being fictional — they can't really be American at all.




USATODAY.com - Published





MOVIE REVIEW: Onward

by Graham Pierrepoint - ONWARD IMDb Dir: Dan Scanlon Starring Tom Holland, Chris Pratt, Julia Louis-Dreyfus, Octavia Spencer 3.5 STARS (out of 5) Marvel alumni seem to be spreading themselves far..




One News Page Staff - Published





Baby Yoda secrets revealed! Go behind the scenes of 'Mandalorian' in new Disney+ doc trailer

How did they bring Baby Yoda to life? What was it like on the set of a "Star Wars" TV show? A new "Mandalorian" docuseries tells all on Disney Plus.




USATODAY.com - Published





Disney Plus racks up 50m subscribers in five months

Disney's new video streaming service almost doubles its subscription base during coronavirus lockdowns.




BBC News - Published





The best TV shows and movies to stream in April 2020, from James Bond to 'Parasite'

From "Parasite" to "Onward" to "Nailed It!", Netflix, Amazon, Hulu and Disney Plus have great offerings to stream in April.




USATODAY.com - Published





Disney Plus makes 'Frozen 2' Available Starting Sunday

The Walt Disney Co. will release "Frozen 2" on Disney Plus several months early to give families cooped up by the coronavirus a welcome distraction — and give its streaming service a boost...




WorldNews - Published





Apple vs. Disney vs. Netflix, and the rest: Dangling freebies to hook you. Will you bite?

Apple TV+ launches Friday, then Disney Plus on Nov. 12, then Warner's HBO Max in May. Fans we spoke to on social media are most excited about Disney.




USATODAY.com - Published





Hillary Duff returns as Lizzie McGuire in Disney Plus series

Millennials who grew up watching Disney channel's hit teen sitcom Lizzie Mcguire can now reunite with the character in a revival that brings back original star Hilary Duff. Advertising Set to debut..




WorldNews - Published





Obi-Wan Kenobi is returning! Ewan McGregor to star in Disney Plus 'Star Wars' series

Ewan McGregor is officially returning as "Star Wars" hero Obi-Wan Kenobi in a series for Disney Plus. Plus, there's "Mandalorian" news.




USATODAY.com - Published





Disney's Buyout of 21st Century Fox Completes - At $71 Billion

by Graham Pierrepoint - It's been widely regarded as one of the biggest entertainment acquisitions and mergers of recent years, and following months of hype and speculation, The Walt Disney..




One News Page Staff - Published