Lev Parnas
American businessman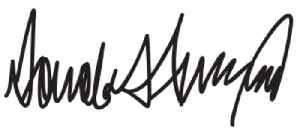 Lev Parnas is a Ukrainian-born American businessman and associate of Rudy Giuliani along with Igor Fruman. Parnas, Giuliani, and Fruman are involved in the Trump–Ukraine scandal. President Trump claims he was not fully aware of their efforts in 2018 and 2019 to pressure Ukraine to launch an investigation into a political rival.


Lev Parnas Faces Felony Charges. Again.

Once again, Lev Parnas is facing federal charges. This time, Newser reports it's for allegedly defrauding investors with his company Fraud Guarantee. We couldn't say it better ourselves—the behavior..
Credit: Wochit News Duration: 00:40
Published
You Might Like



Giuliani associate Lev Parnas slapped with additional charges

In a recording released by Parnas' attorney​ earlier this year, President Trump told Parnas he wanted him to "take out" the Ukrainian ambassador.




CBS News - Published





Lev Parnas, former Giuliani associate, faces additional charges for duping victims into investing in Fraud Guarantee

Federal prosecutors said Lev Parnas used investors' money to pay for personal expenses, including hundreds of thousands of dollars in rent and luxury cars.




USATODAY.com - Published





Trial of Giuliani associates Parnas, Fruman likely delayed to 2021 after U.S. election

The trial of Lev Parnas and Igor Fruman, two associates of U.S. President Donald Trump's personal lawyer Rudy Giuliani, for alleged campaign finance violations will likely be delayed until after..




Reuters - Published





Trial date is set for Lev Parnas.

Mr. Parnas has spent recent weeks trying to be heard in the national impeachment debate.




NYTimes.com - Published





Giuliani associates Parnas, Fruman face Oct. 5 trial, before U.S. election

A U.S. federal judge set an Oct. 5 trial date for Lev Parnas and Igor Fruman, two associates of President Donald Trump's personal lawyer Rudy Giuliani, setting the stage for more information to emerge..




Reuters - Published




Trial set for Giuliani associates Parnas, Fruman

A judge has set an October trial date for Lev Parnas and Igor Fruman, two associates of Rudy Giuliani who are charged with making illegal campaign contributions. (Feb. 3)  




USATODAY.com - Published





Lev Parnas makes another appeal to testify.

In a letter to Senate leaders, a lawyer for Mr. Parnas outlined an array of evidence that he might offer at the trial.




NYTimes.com - Published





Recording Surfaces of Another Trump Meeting With Parnas and Fruman

The president met twice in 10 days with donors who went on to become key players in Rudolph W. Giuliani's Ukraine pressure campaign.




NYTimes.com - Published





Dispute between players in Ukraine affair exposes a recent split.

The split between Lev Parnas and Igor Fruman was on display as a dispute erupted between lawyers for the two men.




NYTimes.com - Published





A second video shows Trump with former Ukraine fixer Lev Parnas

A secretly recorded video released on Thursday shows U.S. President Donald Trump associating with Lev Parnas, the indicted businessman who says he worked to pressure Ukraine to investigate one of..




Reuters - Published




New recording documents 2 of Giuliani's associates meeting with Trump and donors.

President Trump has sought to distance himself from the two men, Lev Parnas and Igor Fruman, who were involved in the Ukraine pressure campaign.




NYTimes.com - Published





Lev Parnas: 'There's a lot you haven't heard yet'

One person watching President Donald Trump's impeachment trial from the sidelines Wednesday is Lev Parnas, the indicted associate of Trump lawyer Rudy Giuliani, who at the Capitol told reporters,..




USATODAY.com - Published





Parnas, former Ukraine fixer, turned away from Trump impeachment trial

Lev Parnas, an indicted businessman who says he worked to pressure Ukraine to investigate one of President Donald Trump's political rivals, traveled to Washington to press the Senate to allow him to..




Reuters - Published




Parnas in DC to show support for 'fair trial'

An associate of Rudy Giuliani who is awaiting trial on charges that he made illegal campaign contributions arrived in Washington and said he wants to support "a fair trial" in the Senate's impeachment..




USATODAY.com - Published





Parnas, former Ukraine fixer, shows up outside Trump trial

Lev Parnas, an indicted businessman who says he worked to pressure Ukraine to investigate one of President Donald Trump's political rivals, created a chaotic sideshow Wednesday as he traveled to..




Reuters - Published




Lev Parnas tried — but failed — to make it into the Senate.

"They need to call witnesses," he said of senators.




NYTimes.com - Published





Lev Parnas arrives at the Capitol as supporters chant 'Let Lev speak.'

Mr. Parnas was involved in the campaign to pressure Ukraine and described himself as "one of the most important witnesses."




NYTimes.com - Published





Lev Parnas has a ticket to attend President Trump's impeachment trial. But his court-ordered ankle monitor has gotten in the way.

Ex-Trump supporter Lev Parnas wanted to attend the impeachment trial. But a judge won't let him remove his ankle monitor, a condition of his bail.




USATODAY.com - Published




Lev Parnas Says He Has Tape of Trump Calling for Ambassador's Firing

The former associate of Rudolph W. Giuliani said through his lawyer that he had given the tape to the House Intelligence Committee for use in the impeachment inquiry.




NYTimes.com - Published





Exclusive: Giuliani told U.S. his client deserves leniency for financing Venezuela's opposition - Parnas

At a lavish August gathering at a private estate in Spain, a wealthy Venezuelan businessman under criminal investigation in the United States introduced Rudy Giuliani, President Donald Trump's..




Reuters - Published




Lev Parnas accuses AG William Barr of conflict of interest, seeks special prosecutor

Lev Parnas, the ex-ally of Trump lawyer Rudy Giuliani, accuses Attorney General William Barr of conflict of interest, seeks special prosecutor




USATODAY.com - Published




Democrats Release More Material From Lev Parnas on Ukraine Campaign

Texts raised more questions about information suggesting that the United States ambassador to Ukraine was under surveillance.




NYTimes.com - Published





'Never heard about this at all': Pompeo says he knew nothing about alleged Yovanovitch tracking

Newly released text messages suggest Lev Parnas, an associate of Trump lawyer Rudy Giuliani, discussed tracking the U.S. ambassador to Ukraine.




USATODAY.com - Published





What Giuliani associate Lev Parnas has said about Trump, Pence and Ukraine

"President Trump knew exactly what was going on," Parnas told Rachel Maddow.




USATODAY.com - Published





Donald Trump says he doesn't know Lev Parnas. Parnas says he has pictures with Trump

WASHINGTON – President Donald Trump and aides sought Thursday to distance him from a Soviet-born businessman who said Trump knew all about efforts to...




WorldNews - Published





For the Senators Who Will Judge Trump, an Incomplete Story to Consider

Recent interviews by Lev Parnas, an associate of the president's personal lawyer, as well as documents released by House investigators, reinforced that there is more still to be learned.




NYTimes.com - Published





Lev Parnas, Rudy Giuliani associate, wants to testify against Trump to win leniency in his criminal case. Sound familiar?

Lev Parnas, an associate of Trump's personal lawyer Rudy Giuliani, has given Congress evidence that could play into Trump's impeachment trial.




USATODAY.com - Published





Lev Parnas' allegations about Trump's knowledge of Ukraine scheme has striking similarities to another fixer, Michael Cohen

Lev Parnas, an associate of Trump's personal lawyer Rudy Giuliani, has given Congress evidence that could play into Trump's impeachment trial.  




USATODAY.com - Published





Trump denies knowing Parnas as impeachment begins

President Donald Trump denies knowing a close associate of his personal lawyer, Rudy Giuliani, who is publicly claiming Trump was directly involved in the effort to pressure Ukraine to investigate..




USATODAY.com - Published





Schiff says managers will consider calling Parnas for testimony at trial.

It will ultimately be up to the Senate to determine which witnesses are called.




NYTimes.com - Published





Pelosi addresses the idea of testimony from Lev Parnas.

She said she would leave it to the House impeachment managers to determine whether they want to seek his testimony.




NYTimes.com - Published





'I remember that call': Devin Nunes recalls 'odd' chat with indicted Giuliani associate Parnas

"I remember that call, which was very odd, random, talking about random things," Nunes told Fox on Wednesday.




USATODAY.com - Published





The White House press secretary dismisses new evidence tying a Giuliani associate to the Ukraine affair.

Stephanie Grisham played down new information from Lev Parnas.




NYTimes.com - Published





New evidence in the Ukraine pressure campaign looms over the trial.

The evidence, handed over by Lev Parnas, adds significant new detail to the public record about how the pressure campaign undergirding the House impeachment charges played out and who knew about it.




NYTimes.com - Published





Trump 'knew what was going on' in Ukraine, says Giuliani associate

A crucial figure in the Ukraine scandal that sparked the impeachment of Donald Trump said the US president "knew exactly what was going on" in relation to efforts by Rudy Giuliani to pressure Kiev..




WorldNews - Published





Trump impeachment trial, Parnas interview: Part II, USMCA vote: 5 things to know Thursday

The Senate will open its impeachment trial against President Trump, MSNBC will air more from Lev Parnas and other news to start your Thursday.




USATODAY.com - Published





Trump 'new exactly what was going on', Giuliani aide claims

Lev Parnas, an aide to the president's lawyer, says Donald Trump knew of efforts to pressure Ukraine.




BBC News - Published





Lev Parnas, Key Player in Ukraine Affair, Completes Break With Trump and Giuliani

In an interview, he said the president knew everything about the effort to push Ukraine to investigate the Bidens and the 2016 election.




NYTimes.com - Published





Giuliani associate: 'President Trump knew exactly what was going on' in Ukraine

The interview with Lev Parnas comes after House Democrats released new records and evidence.




USATODAY.com - Published





Documents from a Giuliani associate put new pressure on Republicans to hear evidence and testimony.

And there are more revelations to come from Mr. Parnas.




NYTimes.com - Published





Was former Ambassador Yovanovitch being watched in Ukraine? She wants that investigated following new evidence

In documents released by House committees investigating impeachment, Giuliani associate Lev Parnas appears to discuss monitoring of Yovanovitch




USATODAY.com - Published





House unveils new impeachment evidence against Trump from Giuliani associate Lev Parnas

Lev Parnas, an associate of Trump's personal lawyer Rudy Giuliani, submitted the evidence in response to a subpoena.




USATODAY.com - Published





Federal judge allows Rudy Giuliani associate Lev Parnas to provide evidence for impeachment inquiry

A federal judge Friday allowed Lev Parnas, an indicted associate of Rudy Giuliani, to provide evidence subpoenaed by the House Intelligence Committee.




USATODAY.com - Published





Lev Parnas, Giuliani associate, asks to share info and documents with House Intel Committee

Lawyers for Lev Parnas, an indicted associate of Trump's personal lawyer Rudy Giuliani, asked a judge permission to turn over documents to the House Intelligence Committee.




USATODAY.com - Published





Giuliani associate asks court to allow handing over documents sought in Trump impeachment

Lev Parnas, an indicted associate of U.S. President Donald Trump's personal lawyer Rudy Giuliani, has asked a court for permission to turn over the contents of Parnas' phone and other documents to a..




Reuters - Published





Lawyer for Rudy Giuliani associate Lev Parnas asks to withdraw, cites ebbing defense funds

Citing Lev Parnas' dwindling defense funds, a lawyer for the Rudy Giuliani associate has asked to withdraw from in a campaign finance conspiracy case




USATODAY.com - Published




Giuliani associate Parnas unable to pay both lawyers, agrees to let one withdraw

A lawyer for Lev Parnas, an associate of U.S. President Donald Trump's personal lawyer Rudy Giuliani who has been charged with campaign finance violations, has requested to be withdrawn as counsel..




Reuters - Published