AUKUS
Australia–UK–US security pact
---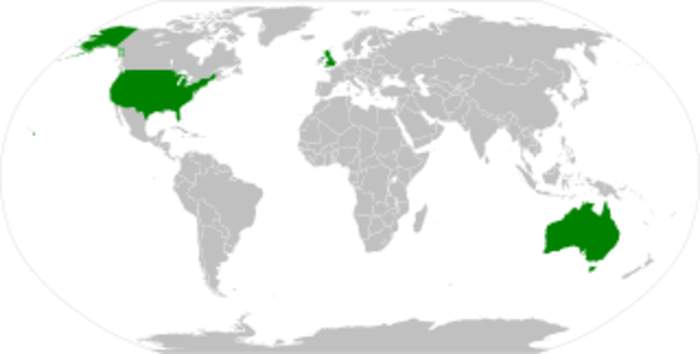 AUKUS, also styled as Aukus, is a trilateral security pact between Australia, the United Kingdom and the United States, announced on 15 September 2021 for the Indo-Pacific region. Under the pact, the US and the UK will help Australia to acquire nuclear-powered submarines. Although the joint announcement by Australian prime minister Scott Morrison, British prime minister Boris Johnson and US president Joe Biden did not mention any other country by name, anonymous White House sources have alleged it is designed to counter the influence of China in the Indo-Pacific region. However, Johnson later told parliament that the move was not intended to be adversarial toward China.
What is happening at the various groupings of SCO, AUKUS and QUAD, what does the Canadian election result mean for the world, and..
France canceled meetings with British and Australian officials after the cancellation of a multi-billion-euro order for French..