İyad el-Baghdadi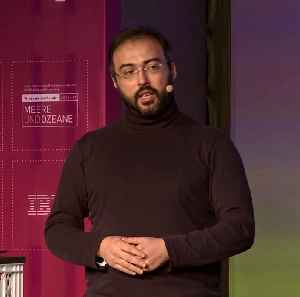 İyad el-Baghdadi is a writer, entrepreneur, and human rights activist who attained international prominence during the Arab Spring. A self-styled "Islamic libertarian," he is an outspoken critic of both Islamic movements and secular dictatorships, and has set himself apart from many other activists through his use of humor and sarcasm. He contributes to his own blog site Islam and Liberty and podcast Arab Tyrant Manual on Soundcloud.


Saudi minister denies activist Baghdadi faced any Saudi threat
A senior Saudi official denied the authorities posed any threat to prominent Palestinian human rights campaigner Iyad al-Baghdadi, who has said the Norwegian security services warned him of a threat..
Reuters - Published
Exiled pro-democracy activist Iyad el-Baghdadi on Saudi bid to silence dissidents
Iyad el-Baghdadi is a Palestinian pro-democracy activist who lives in exile in Norway. Earlier this month, he was placed under the protection of the Norwegian security services after a CIA tip-off that..
France 24 - Published
Iyad el-Baghdadi faces threat from Saudi Arabia
Activist says Norwegian authorities put him into protective custody because 'the Saudis have a crosshairs on me'.
Credit: Al Jazeera STUDIO Duration: 08:18Published
Ryanair Apologizes After Not Allowing Refugee To Board Plane
Ryanair has issued an apology for not allowing a prominent refugee to board a flight to Ireland. Iyad El-Baghdadi, an Arab Spring activist was scheduled to travel from Berlin to Dublin on a Ryanair..
Credit: Wochit News Duration: 00:48Published
Search this site and the web:
You Might Like