72nd Primetime Emmy Awards
2020 American television programming awards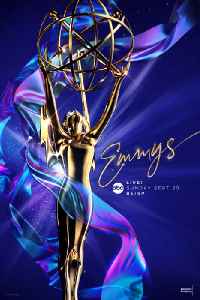 The 72nd Primetime Emmy Awards will honor the best in U.S. prime time television programming from June 1, 2019, until May 31, 2020, as chosen by the Academy of Television Arts & Sciences. The ceremony was originally to be held at Microsoft Theater in Los Angeles, but due to the COVID-19 pandemic, it was changed virtually from the actors' homes across the U.S., and will be held on September 20, 2020, and broadcast in the U.S. by ABC. It was preceded by the 72nd Primetime Creative Arts Emmy Awards on September 14, 15, 16, 17, and 19. The ceremony will be hosted by Jimmy Kimmel.


You Might Like
Emmys 2020: Jimmy Kimmel kicks off an audience-free awards, as 'Schitt's Creek' shines in comedy
(CNN)The Emmy Awards went on Sunday, with Jimmy Kimmel noting at the outset that while an awards show might "seem frivolous and unnecessary" in the middle of a pandemic, "Right now, we need fun."..
WorldNews - Published
Emmys 2020: 'Schitt's Creek' wins three awards, including honors for Eugene Levy, Catherine O'Hara
The pandemic is forcing the 72nd Emmys to be the first virtual show ever. Sunday's awards – hosted by Jimmy Kimmel – honor TV's best and brightest.
USATODAY.com - Published
Emmys 2020: Jimmy Kimmel kicks off a weird, virtual night while the world burns around him
The 2020 Emmy Awards looked like no other Emmys in history due to the COVID pandemic. Here are the highs, and the lows of the ceremony and winners.
USATODAY.com - Published
Emmys 2020: The nominations list
With past winners "Game of Thrones," "Veep" and "Fleabag" gone, the 2020 Emmys will feature many new winners from among nominees announced Tuesday.
USATODAY.com - Published
Search this site and the web: