Sophie Wilmès
Prime Minister of Belgium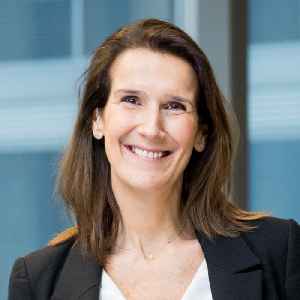 Sophie Wilmès is a Belgian politician who is currently the Prime Minister of Belgium. She is the first female head of government of Belgium and previously held office as the head of a caretaker government until forming a permanent government in March 2020.


You Might Like
Coronavirus: Belgian hospital staff turn backs on PM Sophie Wilmès
Staff at Brussels' Saint-Pierre Hospital stage a protest during a visit by Prime Minister Sophie Wilmès.
BBC News - Published
Belgium set to reopen schools, markets, museums and zoos
Belgian schools will partially reopen and markets, museums and zoos will also be allowed to operate again from next Monday, Prime Minister Sophie Wilmes said on Wednesday, in a further easing of the..
Reuters - Published
Belgium to open shops and allow Mother's Day meetings
Belgian shops will be allowed to open from Monday and people will be able to host others at their homes from Sunday, opening the door for Mother's Day celebrations, Prime Minister Sophie Wilmes said on..
Reuters - Published
Belgium extends coronavirus restrictions until May 3
Shares Belgium has extended measures to control the spread of the coronavirus to May 3, with a slight easing of restrictions to allow home improvement stores and garden centers to open and limited..
WorldNews - Published
Also reported by •Reuters
Belgium gets first woman prime minister
Sophie Wilmes has been appointed interim prime minister. Belgium has been without a full federal government since December 2018. Belgium's King Philippe named Sophie Wilmes interim prime minister on..
WorldNews - Published
First woman named as Belgian prime minister
Belgian Budget Minister Sophie Wilmes has been chosen as the country's new caretaker prime minister - a first for a woman, the current premier Charles Michel said on Saturday. ......
WorldNews - Published
Belgium to have first female PM as Michel takes EU top job: papers
Liberal politician Sophie Wilmes is set to become the first female prime minister of Belgium, local newspapers reported on Saturday.
Reuters - Published