iPad Pro
Line of iPad tablet computers by Apple Inc.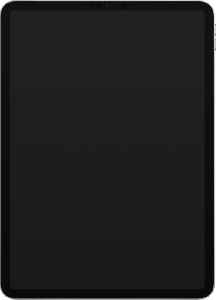 The iPad Pro family is a line of iPad tablet computers designed, developed, and marketed by Apple Inc. and first available in November 2015. They run the iOS and iPadOS mobile operating systems. The current generation is available in two screen sizes, 11-inch (28 cm) and 12.9-inch (33 cm), each with four options for internal storage capacities: 128 GB, 256 GB, 512 GB, and 1 TB.


You Might Like
You can preorder the latest iPad Air starting today
Image: Apple Apple's new iPad Air will be available to preorder today. The new tablet, announced at last month's Apple event, has a similar design to the iPad Pro but a lower starting price of..
The Verge - Published
Apple announces iPhone 12 with OLED screen and 5G speeds
Image: Apple It might be happening a bit later than usual, but Apple has just announced the iPhone 12. Featuring the same 6.1-inch display size as the iPhone 11 and iPhone XR before it, the latest..
The Verge - Published
Apple's next iPhone will be announced on October 13th
It's finally here: Apple has announced that its iPhone event will take place on October 13th, with the invitation teasing the announcement with the phrase "Hi, Speed." It's no surprise that..
The Verge - Published
The new iPad Air makes Apple's tablet lineup messier by outshining the iPad Pro
Image: Apple Apple favors simplicity, and nowhere is that more apparent — other than product design — than in the company's product lineups. But the newly announced iPad Air, which now..
The Verge - Published
Apple announces new iPad Air that looks more like an iPad Pro, starting at $599
Apple is unveiling a new iPad Air today that looks very similar to the company's iPad Pro. It's a significant design change from the current Air, which was brought back to life last year in between..
The Verge - Published
You can save on Brydge wireless keyboards for iPad
Photo by Sam Byford / The Verge If you're shopping around for a deal this weekend, there are a few that we want to tell you about. As is usually the case, some of them have been happening for the..
The Verge - Published
The best part of the Samsung Galaxy Tab S7 Plus is its screen
Samsung Galaxy Tab S7 Plus. Yesterday, Samsung announced a boatload of new products, including the latest version of its popular Note smartphone and the next folding phone in its portfolio. Also in..
The Verge - Published
Apple plans iPad-like design for next iPhone, smaller HomePod
Apple Inc is preparing a redesign of its top-tier iPhones, borrowing cues from the latest iPads, as part of a major fall refresh that will see 5G added to as many as four new handset models and the..
WorldNews - Published