Adrenaline
Hormone, neurotransmitter and medication. Epinephrine is normally produced by both the adrenal glands and certain neurons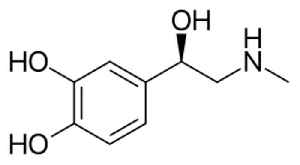 Adrenaline, also known as epinephrine, is a hormone, neurotransmitter, and medication. Adrenaline is normally produced by both the adrenal glands and certain neurons. It plays an important role in the fight-or-flight response by increasing blood flow to muscles, output of the heart, pupil dilation response, and blood sugar level. It does this by binding to alpha and beta receptors. It is found in many animals and some single cell organisms. Napoleon Cybulski first isolated adrenaline in 1895.


Hero of Colorado school shooting: 'Adrenaline and tunnel vision are a crazy thing'
Both suspects in a suburban Denver school shooting are due back in court Friday as prosecutors file charges in the attack that killed a student and wounded eight others.
USATODAY.com - Published
Search this site and the web:
You Might Like