Sviatlana Tsikhanouskaya
Belarusian politician and educator
---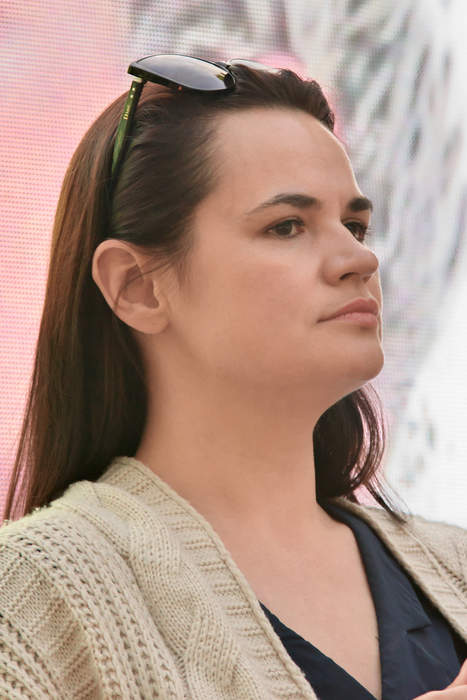 Sviatlana Heorhiyeuna Tsikhanouskaya or Svetlana Georgiyevna Tikhanovskaya is a Belarusian human rights activist and politician who ran for the 2020 Belarusian presidential election as the main opposition candidate. She is married to activist Sergei Tikhanovsky, who was a candidate for the same election until his arrest on 29 May 2020; she subsequently announced her intention to run in his place.
Sviatlana Tsikhanouskaya, Belarus' democratic opposition leader, spoke exclusively to Euronews as she accepted the European..
Opposition leader Svetlana Tikhanovskaya has welcomed the IIHF's decision to remove this year's World Ice Hockey Championship from..