Brad Smith (American lawyer)
American lawyer and CLO of Microsoft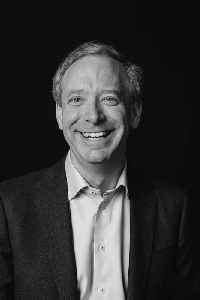 Bradford L. Smith is an American attorney and technology executive, now president and chief legal officer of Microsoft. For Microsoft, he has settled multibillion-dollar lawsuits with other companies and the European Union, has filed multiple lawsuits against the United States government to protect customer privacy, led efforts to bring broadband and technology jobs to rural America, and signed partnerships with the United Nations Office on Human Rights. He has led philanthropic efforts on immigration and education. He has been called one of the most influential lawyers in America.


Microsoft turned down facial-recognition sales on human rights concerns
Microsoft Corp recently rejected a California law enforcement agency's request to install facial recognition technology in officers' cars and body cameras due to human rights concerns, company..
WorldNews - Published
Search this site and the web:
You Might Like