Amanda Nguyen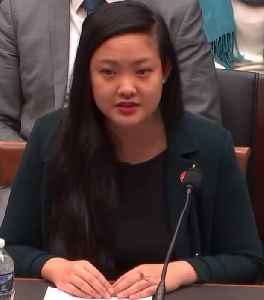 Amanda N. Nguyen is the founder and CEO of Rise, a non-governmental civil rights organization. She was the power behind the Sexual Assault Survivors' Rights Act, one of 23 bills to pass unanimously through US congress.


Can a Parkland grad and a rape survivor bring bipartisanship to gun laws? They're trying
Robert Schentrup, whose sister died in the Parkland school shooting, is working with Amanda Nguyen and Rise to pass "red flag" and other gun laws.
USATODAY.com - Published
How rape survivor Amanda Nguyen is teaching others to write civil rights laws
Move over ALEC, there's an incubator helping people write their own laws. Amanda Nguyen, author of the Sexual Assault Survivor's Rights Act, explains how she's helping Parkland grad Robert Schentrup..
USATODAY.com - Published
Gun laws: Parkland grad looks for middle ground
Robert Schentrup and Amanda Nguyen, founder of civil rights nonprofit Rise, discuss finding compromise on contentious issues like gun violence.
USATODAY.com - Published
Search this site and the web:
You Might Like