Pro-Beijing camp (Hong Kong)
Hong Kong political faction in favor of the Communist Party of China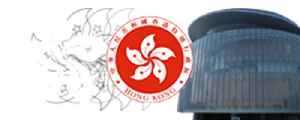 Pro-Beijing camp, pro-establishment camp or pro-China camp refers to a political alignment in Hong Kong which generally supports the policies of the Beijing government towards Hong Kong. The term "pro-establishment camp" is regularly in use to label the broader segment of the Hong Kong political arena which has the closer relationship with the establishment, namely the Government of the People's Republic of China (PRC) and the Government of the Hong Kong Special Administrative Region (HKSAR). It is also portrayed as the "Patriotic Front" by the pro-Beijing media and sometimes portrayed as "loyalists" by the rival pro-democracy camp.


Hong Kong's pro-Beijing leader Carrie Lam says extradition bill 'is dead' but stops short of protesters' demands to withdraw proposal
Hong Kong's pro-Beijing leader Carrie Lam on Tuesday said a widely loathed proposal to allow extraditions to the Chinese mainland "is dead" but again stopped short of protester demands to..
Firstpost - Published
Fresh clashes in Hong Kong after huge march to China station
Fresh political violence has broken out in Hong Kong tonight as riot police baton-charged anti-government protesters seeking to keep the pressure up on the city's pro-Beijing leaders, after a mass..
WorldNews - Published
Under pressure, Hong Kong suspends extradition bill
Hong Kong leader Carrie Lam has indefinitely delayed a proposed law to allow extraditions to mainland China, in a dramatic retreat after widespread anger over the bill sparked violent protests in the..
Credit: Reuters Studio Duration: 01:55Published
Hong Kong calm as media say extradition bill may be shelved
Hong Kong's streets were calm on Saturday as local media reported the city's government would suspend a proposed law on extradition to mainland China that sparked widespread anger and violent protests,..
Credit: Reuters Studio Duration: 01:15Published
Hong Kong extradition bill protests turn to chaos
Hong Kong police fired rubber bullets and tear gas at demonstrators who threw plastic bottles on Wednesday as protests against an extradition bill that would allow people to be sent to mainland China..
Credit: Reuters Studio Duration: 02:18Published
Violence erupts at Hong Kong protest
Scuffles break out between police and demonstrators in Hong Kong as a protest against a controversial extradition bill turns violent. No reporter narration.
Credit: Reuters Studio Duration: 01:19Published
Hong Kong's financial hub paralyzed by protests
Chaotic scenes erupted in Hong Kong on Wednesday as tens of thousands of demonstrators stormed key roads next to government offices to protest against a proposed extradition bill that would allow..
Credit: Reuters Studio Duration: 02:16Published
Thousands of protestors march towards Hong Kong's controversial West Kowloon station to demand scrapping of extradition bill
Thousands of anti-government protesters began a march in Hong Kong Sunday that will end outside a controversial train station linking the territory to the Chinese mainland, as activists try to keep..
Firstpost - Published
Search this site and the web:
You Might Like