Pro-Beijing camp (Hong Kong)
Hong Kong political faction in favour of the Communist Party of China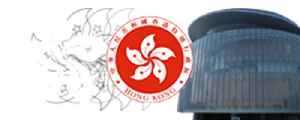 Pro-Beijing camp, pro-establishment camp or pro-China camp refers to a political alignment in Hong Kong which generally supports the policies of the Beijing central government towards Hong Kong. The term "pro-establishment camp" is regularly in use to label the broader segment of the Hong Kong political arena which has the closer relationship with the establishment, namely the Government of the People's Republic of China (PRC) and the Government of the Hong Kong Special Administrative Region (HKSAR). It is also portrayed as the "Patriotic Front" by the pro-Beijing media and sometimes portrayed as "loyalists" by the rival pro-democracy camp.


Hong Kong delays election by a year

Hong Kong leader Carrie Lam on Friday postponed a Sept. 6 election for the city's legislature for a year because of a spike in novel coronavirus cases, dealing a blow to the pro-democracy opposition..
Credit: Reuters - Politics Duration: 01:55
Published
You Might Like



Unofficial Hong Kong vote sees new generation take over battle for democracy

HONG KONG — A younger, more defiant generation of Hong Kong democrats has secured the most votes in unofficial primary elections in the Chinese-ruled city, setting the stage for a battle with..




WorldNews - Published





Hong Kong's pro-Beijing politicians say national security law good for business

Hong Kong's pro-Beijing politicians sought to allay worries about the impact of China's proposed national security legislation on the Asian financial hub's business environment, saying it would boost..




Reuters - Published




Hong Kong legislature to push ahead with China anthem bill after chaotic scuffles

Hong Kong's legislature plunged into chaotic scuffles for a second time this month, as pro-Beijing lawmakers on Monday took control of a key committee, paving the way for a debate on a bill that..




Reuters India - Published

Also reported by •Reuters


Pro-China and democratic lawmakers scuffle in Hong Kong legislature

HONG KONG — Rival lawmakers scuffled in Hong Kong's legislature on Friday in a row over electing the chairman of a key committee, a fresh sign of rising political tension as the coronavirus..




WorldNews - Published





Insta-star wars: China tensions in Southeast Asia flare online

Social media anger from Chinese nationalists over a Thai internet model's comments has set off a regional storm uniting pro-democracy campaigners against pro-Beijing cyber-warriors, with insults and..




Reuters - Published





Young democrats shake up pro-Beijing stronghold in Hong Kong

For decades it was known as Little Shanghai, a gritty, waterfront neighborhood that was the landing spot for many mainland Chinese emigrating to Hong Kong.




Reuters - Published





China will not let foreign forces interfere in Hong Kong, Macau: Xi

President Xi Jinping said on Friday China would never allow foreign forces to interfere in its special regions, including Hong Kong, as he swore in a new pro-Beijing government for the gambling hub of..




Reuters - Published




Hong Kongers mark half-year protest anniv with rally

Vast crowds of democracy protesters thronged Hong Kong's streets on Sunday in a forceful display of support for the movement on its six-month anniversary, as organisers warned the city's pro-Beijing..




WorldNews - Published





Piano-playing democrat beats pro-Beijing heavyweight in HK poll

Political newcomer Cary Lo, 37, expressed himself surprised but delighted after defeating pro-Beijing incumbent Junius Ho in the first and most high-profile upset for pro-democracy candidates in Hong..




Reuters - Published




Fresh headache for China after Hong Kong democrats rout pro-Beijing candidates

After months of sometimes-violent unrest in Hong Kong, an election with record turnout handed a big victory to pro-democracy local district council candidates, posing a new conundrum for Beijing and..




Reuters - Published

Also reported by •WorldNews


China pulls rank on Hong Kong court over face mask ruling

Beijing — China insisted on Tuesday that it alone held the authority to rule on constitutional matters in Hong Kong, as it condemned a decision by the city's high court to overturn a ban on face..




WorldNews - Published





At Hong Kong university, a daring escape but fears of bloodshed

HONG KONG--Dozens of Hong Kong protesters staged a dramatic escape from a university campus sealed off by police on Monday by shimmying down plastic hosing from a bridge and fleeing on waiting..




WorldNews - Published





Pro-Beijing lawmaker stabbed in the chest in Hong Kong

A prominent pro-Beijing lawmaker in Hong Kong was attacked Wednesday by a knife-wielding man while campaigning in the semi-autonomous Chinese city. Video of the incident shows a man handing Junius Ho a..




CBS News - Published





China backs bolder action to counter roots of Hong Kong unrest: official

Beijing supports bolder action to tackle the roots of unrest that has rocked Hong Kong for months, a senior Chinese official said on Wednesday, just hours after a knife-wielding man attacked a..




Reuters - Published




Official says China backs bolder action over Hong Kong unrest

Beijing supports more bold measures to tackle the roots of unrest that has rocked Hong Kong for months, a senior Chinese official said on Wednesday, just hours after a knife-wielding man attacked a..




Reuters - Published




China backs more tough action on Hong Kong's social issues: official

Beijing supports more bold measures to tackle the roots of unrest that has roiled Hong Kong for months, a senior Chinese official said on Wednesday, just hours after a knife-wielding man attacked a..




Reuters - Published




Knife-wielding man attacks Hong Kong pro-Beijing lawmaker

A knife-wielding man on Wednesday attacked a pro-Beijing lawmaker who has taken a tough stand against anti-government protests in Hong Kong, police said, as more demonstrations were planned for the..




Reuters - Published




Mainland banks, pro-Beijing businesses caught in Hong Kong protest cross-hairs

Hong Kong anti-government protesters are increasingly focusing their anger on mainland Chinese businesses and those with pro-Beijing links, daubing graffiti on store fronts and vandalizing outlets in..




Reuters - Published




In Hong Kong, protesters target mainland and pro-Beijing businesses

Hong Kong anti-government protesters are increasingly focusing their anger on mainland Chinese businesses and those with pro-Beijing links, daubing graffiti on store fronts and vandalizing outlets in..




Reuters - Published




Hong Kong protesters clash on China's Communist Party anniversary

Police had lined up to separate the protesters and counter-protesters, but some minor scuffles ensued. Two pro-Beijing protesters were arrested




CBS News - Published





Pro-China groups to tear down pro-democracy graffiti in Hong Kong

A pro-Beijing lawmaker has called for a Clean Hong Kong Day on Saturday, urging supporters to pull down "Lennon Walls" of anti-government graffiti across the Chinese-ruled city, a possible flashpoint..




Reuters - Published





Imagine no Lennon Walls: pro-China groups to erase HK graffiti

A pro-Beijing lawmaker has called for a Clean Hong Kong Day on Saturday, urging supporters to pull down "Lennon Walls" of anti-government graffiti across the Chinese-ruled city, a possible flashpoint..




Reuters - Published





'Cleanup Time': Pro-China lawmaker targets Hong Kong's Lennon Walls

A pro-Beijing lawmaker has called for a Clean Hong Kong Day on Saturday, urging supporters to pull down "Lennon Walls" of anti-government graffiti across the Chinese-ruled city, a possible flashpoint..




Reuters - Published





Hong Kong enters 15th week of mass protests as unrest continues

Pro-democracy demonstrators clash with Beijing supporters as riot police subdue protesters Rival groups of demonstrators clashed in Hong Kong and police made arrests in another weekend of mass protests..




WorldNews - Published





Hong Kong leader to focus on housing, jobs to try to appease protesters

Hong Kong leader Carrie Lam promised to prioritize housing and jobs to appease pro-democracy protesters in the Chinese-ruled city after three months of sometimes violent unrest, as scuffles broke out..




Reuters - Published




Voices from Hong Kong: Cabinet member Regina Ip

Regina Ip is a popularly-elected, pro-Beijing legislator in Hong Kong and member of embattled Chief Executive Carrie Lam's cabinet.




CBS News - Published





'Something extraordinarily bad is about to happen': Huge Chinese military build-up filmed on Hong Kong ...

Large numbers of Chinese paramilitary forces have been filmed assembling just 30km from Hong Kong in the city of Shenzhen, as the UN warned Beijing to exercise restraint in its response to growing..




WorldNews - Published





Hong Kong protesters return to streets for 10th consecutive weekend as pro-Beijing leader refuses to relent

Thousands of pro-democracy protesters hit the streets of Hong Kong on Sunday for the 10th weekend in a row




Firstpost - Published





New Zealand rebukes China over freedom of speech after student scuffle

New Zealand has rebuked Chinese envoys for praising pro-Beijing students who scuffled last week with supporters of Hong Kong's pro-democracy movement on a university campus, a news website said on..




Reuters - Published





Australia says diplomats should not undermine rights, after HK protest

Foreign diplomats in Australia should respect the right to free speech and peaceful protest, Foreign Minister Marise Payne said, following tension between pro-Hong Kong and pro-Beijing protesters at a..




Reuters - Published





Hong Kong's pro-Beijing leader Carrie Lam says extradition bill 'is dead' but stops short of protesters' demands to withdraw proposal

Hong Kong's pro-Beijing leader Carrie Lam on Tuesday said a widely loathed proposal to allow extraditions to the Chinese mainland "is dead" but again stopped short of protester demands to..




Firstpost - Published





Fresh clashes in Hong Kong after huge march to China station

Fresh political violence has broken out in Hong Kong tonight as riot police baton-charged anti-government protesters seeking to keep the pressure up on the city's pro-Beijing leaders, after a mass..




WorldNews - Published





Thousands of protestors march towards Hong Kong's controversial West Kowloon station to demand scrapping of extradition bill

Thousands of anti-government protesters began a march in Hong Kong Sunday that will end outside a controversial train station linking the territory to the Chinese mainland, as activists try to keep..




Firstpost - Published





Hong Kong protests: Thousands rally in support of police and Beijing

The pro-Beijing protesters waved Chinese flags to oppose the city's huge anti-extradition rallies.




BBC News - Published





Hong Kong protests: Thousands block highway outside Parliament in anti-govt demonstration, demand resignation of pro-Beijing leader

Thousands of protesters blocked a highway outside Hong Kong's parliament, demanding the resignation of the city's pro-Beijing leader over a controversial extradition proposal that has sparked the..




Firstpost - Published





Hong Kong protesters threaten to revive demonstrations if demands not met as 'deadline' for pro-Beijing govt draws close

Hong Kong student groups were preparing to mobilise support for another major demonstration, a union leader said, as a Thursday deadline approached for the pro-Beijing government to respond to demands..




Firstpost - Published





Hong Kong lawmakers grill security chief over protest violence

HONG KONG: Members of Hong Kong's legislature met Wednesday for the first time since the largest anti-government protest in the city's history, with many opposition lawmakers slamming the pro-Beijing..




WorldNews - Published





Hong Kong leader apologises for extradition crisis but refuses to step down

Hong Kong leader Carrie Lam apologised Tuesday for the political unrest that has shaken Hong Kong, but the pro-Beijing chief executive refused to bow to demands for her resignation.




France 24 - Published





Hong Kong leader apologizes as rally chokes city

About two million protesters choked Hong Kong's streets in a powerful rebuke of a reviled extradition law, organisers said Sunday, piling pressure on the city's embattled pro-Beijing leader who..




WorldNews - Published