Nazi Germany
Germany from 1933 to 1945 while under control of the Nazi Party
---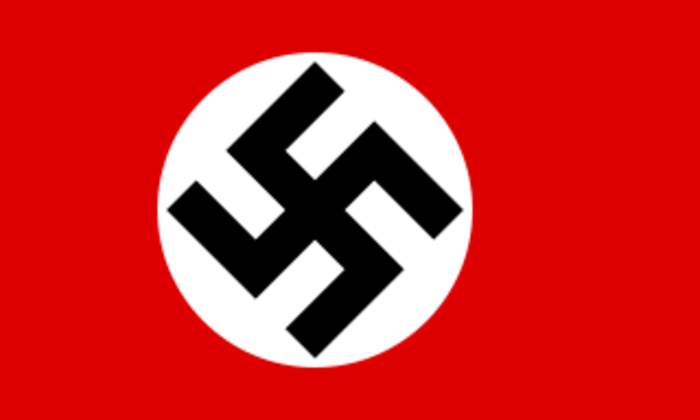 Nazi Germany, officially known as the German Reich until 1943 and Greater German Reich from 1943 to 1945, was the German state between 1933 and 1945, when Adolf Hitler and the Nazi Party controlled the country which they transformed into a dictatorship. Under Hitler's rule, Germany quickly became a totalitarian state where nearly all aspects of life were controlled by the government. The Third Reich, meaning "Third Realm" or "Third Empire", alluded to the Nazis' conceit that Nazi Germany was the successor to the earlier Holy Roman Empire (800–1806) and German Empire (1871–1918). The Third Reich, which Hitler and the Nazis referred to as the Thousand Year Reich, ended in May 1945 after just 12 years, when the Allies defeated Germany, ending World War II in Europe.
Republican U.S. Representative Marjorie Taylor Greene publicly apologized on Monday for her remarks last month comparing COVID-19..
Nazi Germany media coverage
Marjorie Taylor Greene continues to shock and offend many Americans with her latest comments comparing life under Covid-19 to..
CNN's Anderson Cooper slams GOP leadership for their delayed response to freshman Rep. Marjorie Taylor Greene's (R-GA)..