Gary Glitter
Former English glam rock singer-songwriter and musician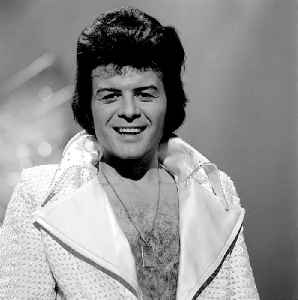 Paul Francis Gadd, known professionally as Gary Glitter, is an English glam rock singer who achieved success in the 1970s and 1980s. He was known for his extreme glam image of glitter suits, make-up and platform boots, and his energetic live performances. He sold over 20 million records, had 26 hit singles which spent a total of 180 weeks in the UK Singles Chart; twelve reaching the Top 10, with three charting at number-one. He is listed in the Top 100 UK most successful chart acts. He was imprisoned for downloading child pornography in 1999, and child sexual abuse and attempted rape in 2006 and 2015. Formerly one of the best-loved entertainers in British music history, in 2015 Glitter was described by Alexis Petridis of The Guardian as a "public hate figure".


You Might Like
MOVIE REVIEW: Zombieland: Double Tap
by Graham Pierrepoint - ZOMBIELAND: DOUBLE TAP IMDb Dir: Ruben Fleischer Starring Woody Harrelson, Jesse Eisenberg, Abigail Breslin, Emma Stone, Rosario Dawson, Zoey Deutch, Luke Wilson 4.5 STARS..
One News Page Staff - Published
Gary Glitter Won't Receive 'Joker' Royalties, Label Says
The British singer, whose 1972 hit "Rock and Roll (Part 2)" plays at a pivotal point in the film, was convicted in 2015 of sexually abusing three girls decades earlier.
NYTimes.com - Published
Convicted pedophile Gary Glitter will not receive royalties for song featured in 'Joker'
British glam rocker Gary Glitter, a convicted pedophile, will not receive any money from his song featured in "Joker," Snapper Music confirmed.
USATODAY.com - Published
'Joker' ignites uproar for featuring a song by convicted pedophile Gary Glitter
Joaquin Phoenix's 'Joker' is already controversial for its violent content, but now there's uproar around a scene set to a Gary Glitter song.
USATODAY.com - Published
MOVIE REVIEW: Joker
by Graham Pierrepoint - JOKER IMDb Dir: Todd Phillips Starring Joaquin Phoenix, Robert De Niro, Zazie Beetz, Frances Conroy 4.5 STARS (out of 5) DISCLAIMER: While I am reviewing this movie for the..
One News Page Staff - Published
Search this site and the web: